HAND FINISHED BY
Craftsmen
When you look at what goes into making your kitchen, you realise that quality is more than just skin deep. It takes dedication and a passion for fine craftsmanship, and that comes from our industry leading manufacturing partner. They take pride in their work and know how to craft the perfect kitchen.
Their attention to detail borders on the obsessive, so naturally they only use the finest components. Take the hinges for example, they use the best 'in-line' hinge plates. This makes fine-tuning the door height easy. All our kitchens are hand finished too.
Our solid timber doors are sanded by hand, as no machine can ever replicate the finish that we require. Certain key components are also still fitted by hand, so we can ensure tolerances are correct and our products will provide years of trouble free service.
This attention to detail doesn't just end when a kitchen is manufactured. Our kitchens are delivered to your home by our experienced staff. It's that uncompromising quality and willingness to create something truly amazing that makes our kitchens so special.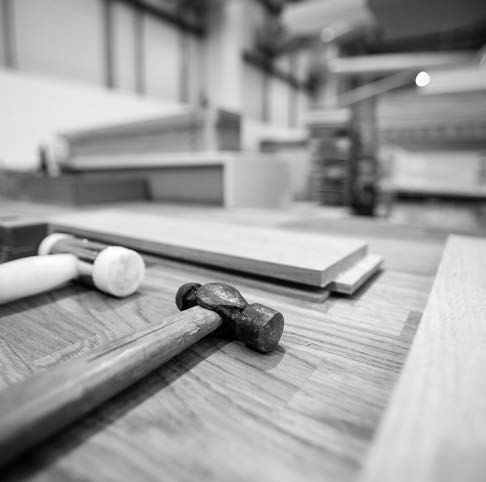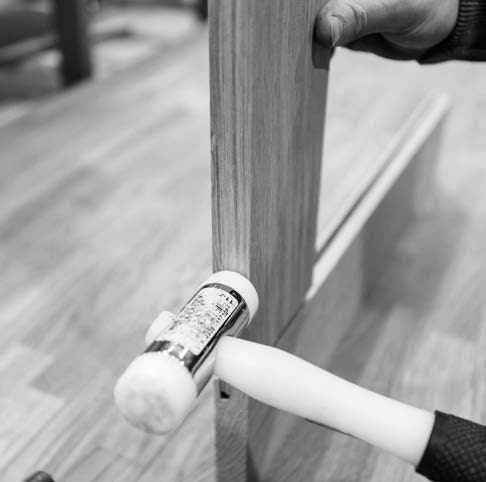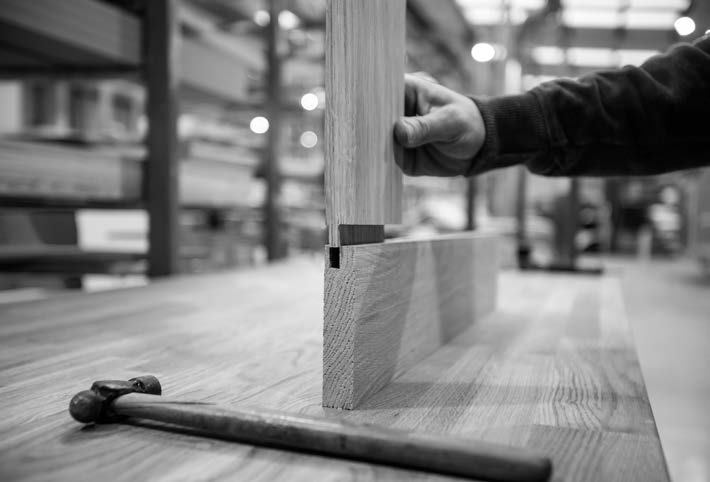 How many times have you fallen in love with a product only to find it's not available in the colour of your choice?
We understand that colour is subjective. It's a very personal choice despite what the current trends or fashions dictate.
We appreciate that when you're investing in your dream kitchen you shouldn't have to compromise on colour. It's about your dream and vision.
This is one of the reasons why our manufacturing partner puts so much thought into their manufacturing processes.
It means we can offer you more flexibility and choice, so if you want us to colour match a painted door to a specific shade, no problem – even if it's electric pink!
We have specially selected 16 painted finishes to create our colour palette, but if you have a favourite colour in mind then please let us know as we offer a full paint matching service.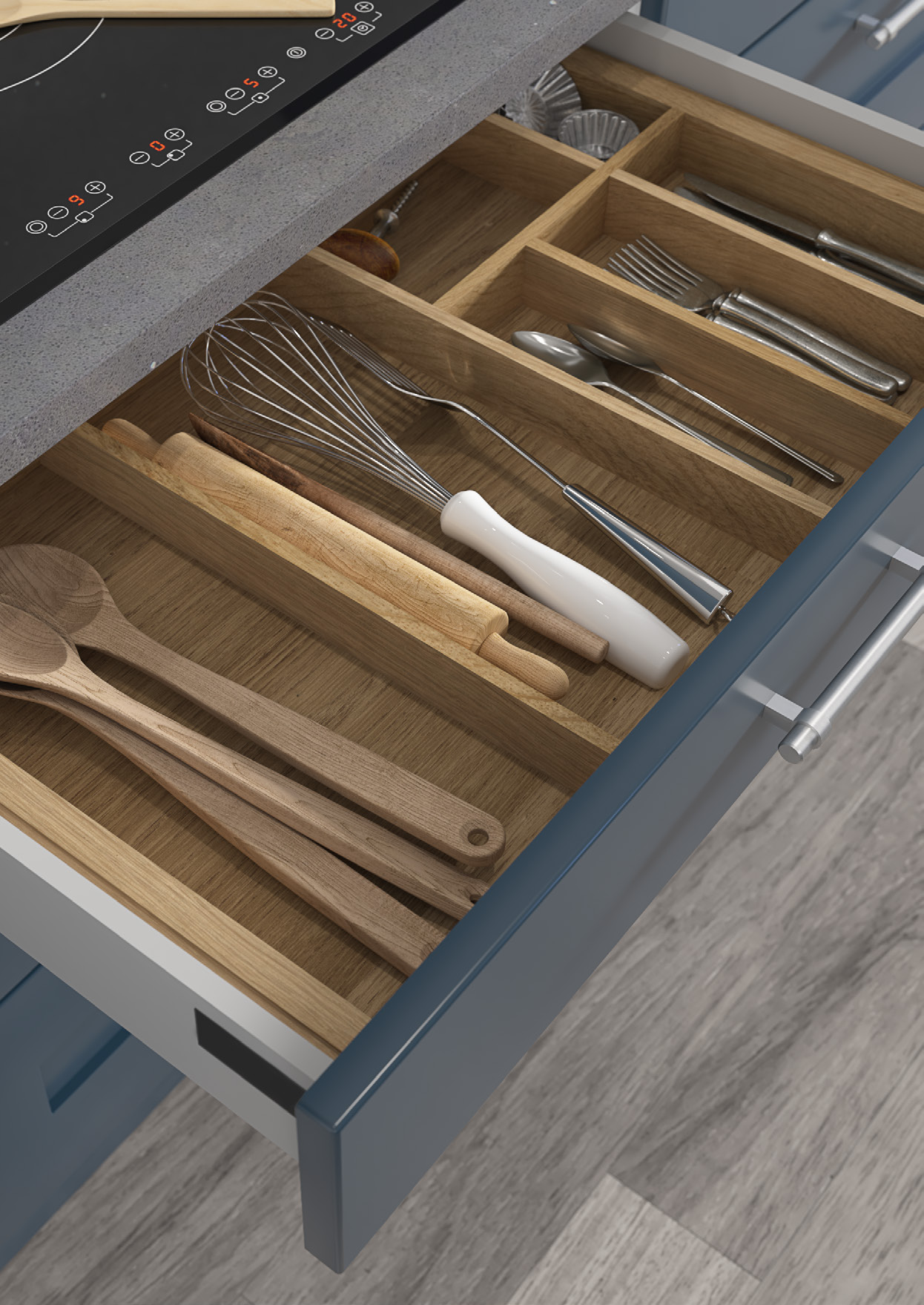 We have studied the latest interior trends to create a collection of stylish colours that compliment all of our kitchen styles. Muted tones continue to be popular with a growing trend towards cool grey finishes, blue and green hues are this years feature colours.
ALLANCHE & MENET
GLOSS LACQUERED
MODENA
MODENA HORIZON
We carry out
Every aspect of the job from the design right through to completion.
Our range encompasses the simplest slabs to the most ornate, classic doors, with everything in between.
If you want a pared-back handleless door to create a calming, minimal space or something more detailed to enhance the period features of your home, you'll find the perfect door in our collection.
SHAKER
CONTEMPORARY
CLASSIC
IN-FRAME
Amongst our range of styles and finishes there is something to suit every door, colour and taste.
Add a contemporary bar handle to a shaker door to create a modern, industrial look or use a cup and knob handle for a timeless aesthetic. Choose our profile handles for a handleless effect or our antique copper and brass finishes for on-trend style.
BOW SHAPED
BAR SHAPED
KNOB SHAPED
PROFILE SHAPED
CUP SHAPED
Whether you are looking to just upgrade your bathroom suite or you have been planning a complete bathroom overhaul, look no further than the KH team.
We pride ourselves on professional, high-quality bathroom design services and installation at great prices.
We aim to satisfy your requirements , and we tailor our services to each job.
EVERYTHING IN ITS PLACE WITH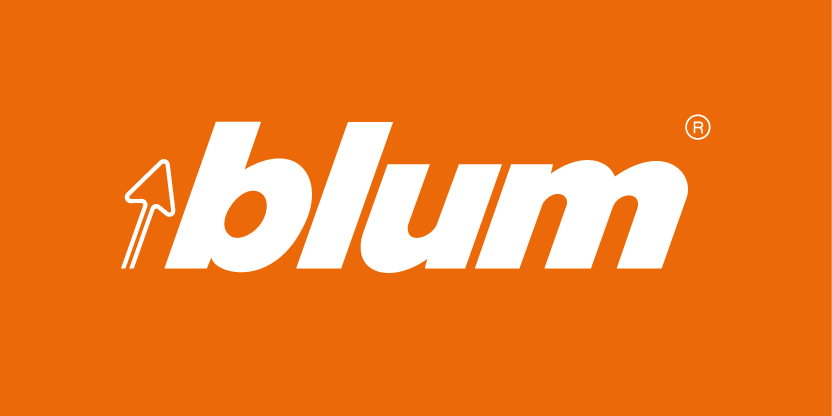 PAINTED FINISHES
Please be aware that although we strive to maintain colour consistency, as a painted product there may be variations between batches.
Therefore we are unable to guarantee an exact colour match between orders. Painted products may be susceptible to cracking along joint lines. Touch-up paints are available to order.
COLOUR REPRODUCTION
Whilst every care has been taken to ensure than the information contained in this publication was accurate at the time of printing, we reserve the right to change specifications at any time.
The photographs reproduced in this publication are within the constraints of the printing process and are not intended to be used for matching purposes. Utensils, glassware, lighting, cutlery etc. shown do not form part of this product offer.
PRODUCT SPECIFICATIONS
We endeavour to maintain a consistent product specification. If this is not possible we reserve the right to amend product specification without prior notice.
3D KITCHEN IMAGERY
All 3D kitchen images included within this brochure are for illustration purposes only and may not be an exact representation of the finished product.